Air France-KLM defends cost cuts despite soaring profits
Comments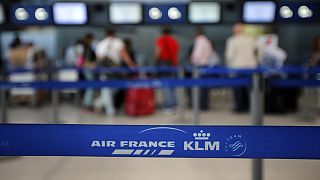 Air France-KLM has announced a larger-than-expected rise in third-quarter profits – while insisting that there's still an "overwhelming need" to cut costs in line with its restructuring plan.
The Franco-Dutch group's operating profit almost quadrupled to just under 900 million euros based on revenues that grew by over 10 percent.
The healthy figures are due to a good peak summer season and low oil prices, with the rise in profits compared to the same period in 2014 also magnified by the the dampening effect of last year's pilots' strike.
But the group says the benefits are fragile and the future uncertain.