Runners compete in vertical race in Shanghai
Comments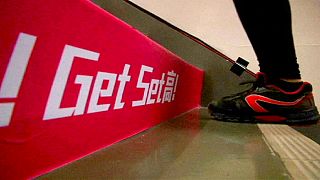 Shanghai's 57-storey International Finance Center was the unlikely location for a race that brought together runners from across the globe.
Participants, both professional and amateur, made their way up the tower – 1460 steps in total – as part of a worldwide tournament of races, the Vertical World Circuit
The winner in the male category was Piotr Lobodzinski from Poland who crossed the finishing line in a time of 7 minutes and 54 seconds.
China's Gan Xue took the women's title in 10 minutes and 10 seconds.
The 2015 competition opened in New York with races also taking place in London, Taipei, Paris, Sydney, Beijing, and finally in Hong Kong where the Champions will be crowned in December.