Cheaper oil prompts US consumer price fall
Comments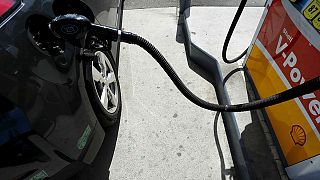 The falling oil price saw US consumer prices drop in September by their biggest amount in eight months – but underlying price pressures were up, reassuring policymakers.
The Consumer Price Index was down 0.2 percent last month, following August's dip of 0.1 percent.
Prices excluding food and fuel were up by 0.2 percent, more than forecast. Rising rents due to steady demand for housing amid limited supply were behind the increase.
The Federal Reserve is looking for signs that inflation will edge towards 2.0 percent as it considers the timing of the first interest rate rise since 2006.
Chair Janet Yellen has said she expects an increase before the end of the year but there are signs of division among the Fed's board.