SportelMonaco: A must-attend event
Comments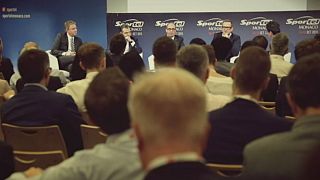 Since its launch 26 years ago Sportel Monaco has become one of the most influential sports business convention on the planet.
From broadcasters and satellite providers to production companies and new media providers Sportel gathers the who's who of the global sports media industry.
Amparo Di Fede, the general manager of said: ''Sportel is valuable because you can find the 'creme de la creme' in terms of companies that deal in sports rights and events, sporting federations and marketing agencies. Therefore Sportel is a must-attend event to meet all these people and obviously to do as much business as possible.''
Such is the popularity of the convention, organisers are looking to expand into more markets – notably in Asia.
Di Fede ''We will be going to Singapour because the Asian market is on the rise at the moment. We have a large demand for this Asian market and so we have decided to listen to the demands of our participants to cover this market.''
The convention is not purely to wheel and deal in the sports business world, it also gives VIPs the chance to get to dressed up to the nines and spend a glitzy evening at the Grimaldi Forum for the Sportel Awards where the best sports footage and best illustrated sports books of the year are celebrated.