ICC to probe war crimes in 2008 war between Russia and Georgia
Comments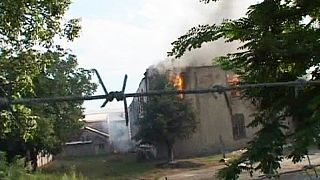 The prosecutor of the International Criminal Court (ICC) Fatou Bensouda says she intends to investigate both sides in the 2008 war between Russia and Georgia for war crimes.
The probe will include the killing of peacekeepers and attacks on civilians during the conflict surrounding the mainly Russian-speaking province of South Ossetia.
It's alleged that up to 113 ethnic Georgian civilians were killed and up to 18,500 uprooted from their homes.
Prosecuters also claim there is evidence that Georgian and South Ossetian forces had both attacked peacekeepers with their shelling.