US airdrops military supplies to Syrian rebels
Comments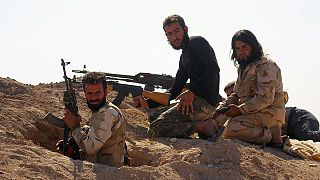 US forces have airdropped small arms ammunition and supplies to Syrian Arab rebels as part of a revamped American strategy. It's barely two weeks since Russia intervened in the Syrian conflict on the side of President Bashar al-Assad.
The US is also reportedly equipping rebels to help them launch a joint offensive with Kurdish allies on the city of Raqqa which ISIL has taken as a so-called capital.
With Russian air support, the Syrian Army has recently made major territorial gains including capturing towns in Latakia province which will put more rebel positions within range of the army's artillery.
Until now Washington had refused to distribute weapons to the rebels, but Moscow's intervention has forced an American re-think. Washington has been trying to defeat ISIL while still calling for Assad's downfall.
Meanwhile the al-Qaeda offshoot, Nusra Front has issued an audio message urging insurgents to attack President Assad's Alawite sect strongholds in retaliation for what it calls "the indiscriminate killing of Muslim Sunnis by invading Russia".
Nusra Front is a radical Muslim Sunni fundamentalist group which is one of the most powerful forces fighting the Syrian government in an increasingly complex conflict that analysts say Russia's intervention has made even more complicated.