Russian cruise missiles strikes prompt global aviation officials to issue safety alerts
Comments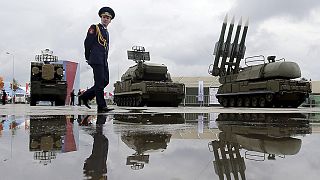 The cruise missiles fired from the Caspian Sea by Russia and destined for Syria have heightened concerns that commercial flights in the region could be put in danger.
A Russian animation shows how the deadly weapons follow a path over Iran and Iraq a route for many carriers that links Europe, the Middle East and Asia.
The International Civil Aviation Organisation, the UN's air safety arm said some airlines had already opted to fly alternative routes.
Eurocontrol, the pan European air traffic control agency told airlines there had been no significant change within Europe but officials from the organisation and the ICAO have met to draw up contingency plans in event of further disruptions.
As many as 800 flights a day could be affected if the heavily used corridors are deemed unsafe, or under extreme circumstances, become unavailable.
Using alternative routes would mean longer flights and increase fuel consumption significantly.