China launches probe into Volkswagen
Comments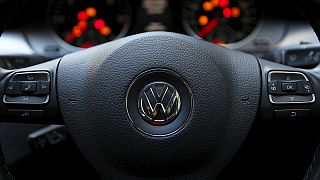 China has launched an investigation into Volkswagen, saying it's highly concerned about the diesel emissions scandal.
VW says it's recalling nearly 2,000 imported vehicles in China to 'correct the engine software'.
The relatively low figure follows initial checks;
China's environment protection ministry says locally produced vehicles which account for the bulk of VW sales are not affected.
The vast majority of cars sold in the country run on petrol.
But VW could come under further scrutiny – it has plans to boost output in China and is investing 18 billion euros to increase production capacity.