Spain arrests 89 suspected people-smugglers
Comments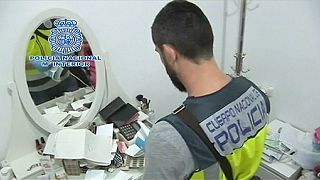 Some 89 Chinese and Pakistani nationals have been arrested as part of a Spanish operation to break up a human trafficking ring.
Those detained are alleged to have been members of a group seeking to smuggle Chinese citizens into the US, Canada, the UK and Ireland. Spain is believed to have been used as a transit country.
An investigation was opened after an increasing numbers of Asians were taken into custody in Spanish airports. Most were found to be in possession of forged or stolen identity documents.