Security forces in Beirut fire tear gas and water canon on protesters
Comments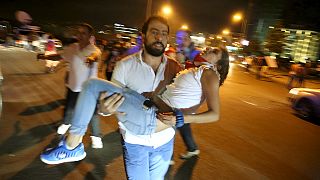 Lebanese security forces fired tear gas and water canon to break up anti-government protests in Beirut.
The demos were sparked after the country's leaders postponed talks to resolve a political crisis which is feeding public discontent.
The protests came to a head in July when the government failed to agree a solution to clearing piles of rubbish left to rot in the streets.