Deutsche Bank suffers record quarterly loss
Comments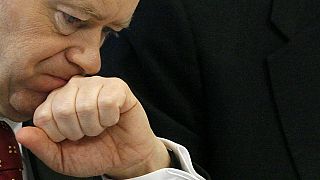 Deutsche Bank has posted a record quarterly loss with a pre-tax figure of 6 billion euros.
It's another blow to German corporate pride coming on the heels of the Volkswagen emissions scandal.
Chief executive John Cryan, who took over in July promising to cut costs and implement reforms that could involve thousands of job losses, has described the news as "not good", saying staff bonuses will have to be cut.
"In some ways, this is no surprise. What a new boss does first is to clean up and he has to clean up in order to set new things up. It's a huge amount, roughly 6.3 billion," said Ascan Iredi, Chief Investment Officer with Flatex. "Let's see what he comes up with. I think one thing is connected to the other and the widespread custom of giving out bonuses will have to end, also at Deutsche Bank. Times have indeed changed for everybody."
Stalled reforms, rising costs, fines and settlements mean Deutsche Bank ranks bottom among world investment banks.
The losses caused shares in Germany's flagship lender to fall three percent before recovering.
Analysts said markets recognised that the new boss was taking action to tackle long-standing problems – and it seemed unlikely the bank would have to raise capital soon.