Tesco's profits slump as UK retailer tries to revive fortunes
Comments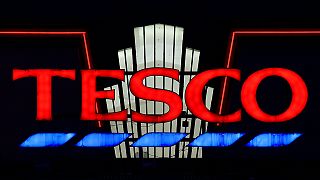 Britain's biggest retailer Tesco has reported a slump in first half profits of 55 percent – but says it's on track to win back customers after several blows, concentrating on cutting prices and better service in stores.
Underlying profits for the first half of the UK's financial year were 480 million euros.
Last April the company reported one of the biggest losses in British corporate history of £6.4 billion (8.7 billion euros today).
Tesco is also under criminal investigation over an accounting scandal after admitting it overstated profits.
The retailer has reduced debt by selling its South Korean operation.
We've published our 2015/16 Interim Results statement: http://t.co/inTU1IK3LQ

— Tesco News (@TescoMedia) 7 Octobre 2015