Some Volkswagen investments may be cancelled, says CEO Müller
Comments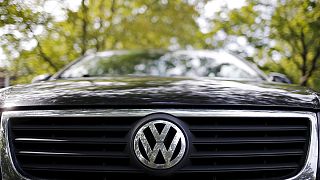 Volkswagen's new boss has told its beleaguered workforce that the carmaker needs to make "massive savings" as it faces a potentially huge bill from the diesel emissions scandal.
There were messages at the meeting in Wolfsburg aimed at boosting morale in the wake of the recent storm. One female employee sported a T-shirt saying "Ein Team, Eine Familie" – "One Team, One Family".
But Matthias Müller refused to rule out possible job cuts among the 600,000-strong workforce, adding that VW would be reviewing investment.
Anything that was not absolutely necessary would be cancelled or postponed, he said. This would not be a "painless process".
By Wednesday Volkswagen must outline its plan to the German authorities to fix the 11 million affected vehicles worldwide.
Shares in the company have fallen by 40 percent since the scandal broke, wiping 30 billion euros off its value.