World Bank cuts growth forecast for East Asia and Pacific
Comments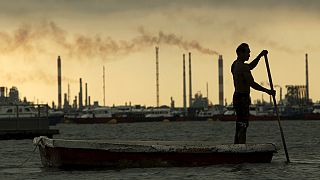 The World Bank has cut its growth forecasts for this year and next in the developing East Asia and Pacific, due to the risk of a sharp slowdown in China – and a possible knock-on effect of expected increases in US interest rates.
In April the region which includes China was expected to grow 6.7 percent in both 2015 and 2016.
The figures have now been revised downwards, to 6.5 percent this year, and 6.4 percent next.
Excluding China, growth in developing East Asia is also forecast to be less than expected – holding steady at 4.6 percent this year before rising to 4.9 percent in 2016, the World Bank said. Those were down from previous forecasts of 5.1 percent growth in 2015 and 5.4 percent in 2016.
The World Bank says it is also concerned about further slides of Asian currencies against the dollar.