Historic and controversial, Trans-Pacific free trade deal is struck
Comments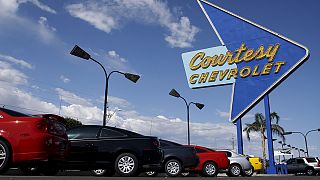 The United States and 11 other Pacific Rim countries have agreed what is described as a historic but also controversial deal to free up trade and harmonise standards.
The Trans-Pacific Partnership (TPP) needs to be approved by the US Congress – where there's been some initial scepticism – and the other nations' parliaments.
Five years in the making, the deal between the 12 countries will reportedly affect some 800 million people and 40 percent of the world's economy, influencing trade in everything from dairy produce to cancer treatment.
President Obama welcomed the agreement for his administration, it reflects America's values and is fair to workers.
"We expect this historic agreement to promote economic growth, support higher paying jobs, enhance innovation productivity and competitiveness, raise living standards, reduce poverty in our countries, and to promote transparency, good governance, and strong labour and environmental protections," said Michael Froman, the US trade representative at the talks.
.POTUS</a>&#39;s trade deal includes the strongest labor & environmental standards of any trade agreement in history. <a href="https://twitter.com/hashtag/TPP?src=hash">#TPP</a> <a href="http://t.co/xU7059CDmA">pic.twitter.com/xU7059CDmA</a></p>&mdash; The White House (WhiteHouse) 5 Octobre 2015
The US hopes China will be forced to accept the standards the deal seeks to implement.
TPP's supporters claim it could be worth billions of dollars to the countries involved.
Its critics argue it benefits big business and there are fears it may result in job losses.
The secrecy surrounding the talks has also aroused suspicion.
People of the world unite! We can stop #TPP#TTIP & #TISA Join in November to #StopTPPhttp://t.co/0TURBHXFiP#notpppic.twitter.com/yGAVkSmh5N

— Flush the

TPP

(@FlushtheTPP) 5 Octobre 2015
#TPP negotiations concluded- Big losers are patients in developing countries. Negative impact will be enormous. http://t.co/VvP8snPR3m

— Doctors w/o Borders (@MSF_USA) 5 Octobre 2015