High speed crash in Malta leaves 26 injured
Comments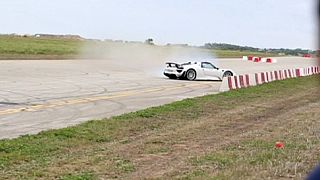 A high speed crash at a charity event in Malta has been captured on video. Twenty six people were injured including a six-year-old girl and four are in intensive care.
British businessman Paul Bailey was behind the wheel when his Porsche Spyder ploughed into spectators.
Local media sources say most of the injured suffered head and chest fractures.