Top FIFA sponsors demand Sepp Blatter quits immediately
Comments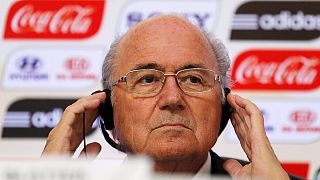 Major football sponsors are demanding the immediate resignation of FIFA president Sepp Blatter.
Companies that have long linked their brand names to the game, such as Visa, Coca Cola and McDonald's, are among those calling for Blatter to step down.
It is the biggest move by companies supporting the sport since a bribery and corruption scandal erupted at world football's governing body last May.
"The events of recent weeks have continued to diminish the reputation of FIFA and public confidence in its leadership," read an emailed statement from McDonald's. "We believe it would be in the best interest of the game of the FIFA President Sepp Blatter to step down immediately so that the reform process can proceed with the credibility that is needed."
The move by sponsors come just one week after Swiss authorities said they opened a criminal investigation into Blatter on suspicion of criminal mismanagement and misappropriation of funds.
Blatter has denied wrongdoing and he believed leaving officer would not be in FIFA's best interest. His lawyer said he was cooperating with Swiss police.
Coca Cola and McDonald's call for #FIFA president Sepp #Blatter to step down immediately. pic.twitter.com/s8YI3Fvqm0

— euronews (@euronews) October 2, 2015