Thick haze in Singapore disrupts World Cup finals
Comments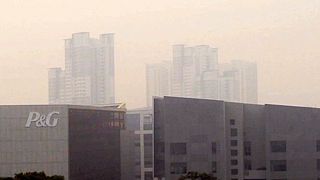 Thick haze in Singapore prompted swimming World Cup organisers to cancel Saturday's finals.
Southeast Asia has suffered for years from annual bouts of smoke and haze caused by farmers in neighbouring Indonesia burning forests to clear their land.
Singapore has been a regular stopover on swimming's annual global World Cup series since 2007 but has never had a session cancelled before.