Eurostar suspended after migrants break through Calais entrance
Comments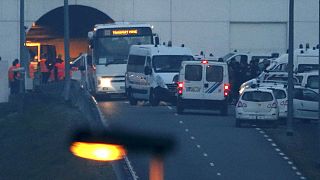 Eurostar train services between France and Britain were suspended for several hours early on Saturday after dozens of migrants stormed its terminal in Calais.
More than a hundred people broke through wire fences on to the rail tracks shortly after midnight.on Saturday.
Services resumed later the same morning but were experiencing delays according the company's website.