More deflation fears as eurozone industrial producer prices fall
Comments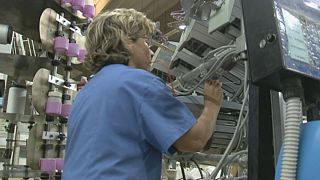 There's evidence of more deflationary pressure in the eurozone.
Industrial producer prices in August recorded their steepest decline since January, falling by 2.6 percent year-on-year and by 0.8 percent compared to July – more than expected.
The figures give an early indication of consumer inflation trends, as prices charged by industrial producers tend to have a knock-on effect in the shops.
Prices of durable consumer goods increased slightly in August but this was more than offset by another fall in energy prices – down by 2.6 percent month-on-month, 8.2 percent lower than a year earlier.