Button joins 300 club with another year at McLaren
Comments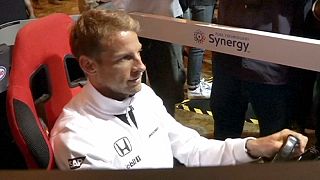 After chaos in McLaren public relations last weekend about is he, isn't he driving next year, Britain's Jenson Button will be staying on.
The second most successful team in Formula One, after Ferrari, are ninth out of 10 teams in their worst-ever season. Button however says he is confident the team will overcome its "current difficulties".
Fellow former world champion Fernando Alonso's fate is currently the subject of speculation, but he remains a McLaren contracted driver.
Button's about-turn means he will become only the third driver to start 300 grand prix, along with Michael Schumacher and Rubens Barrichello.