Greek bank shutdown in July prompts retail sales slump
Comments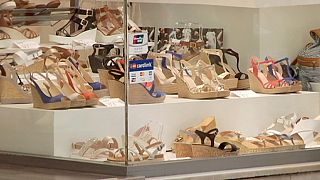 Greek retail sales by volume fell 7.3 percent in July compared to the same month last year.
The data published by the official statistics agency ELSTAT revealed that the influential sectors were cosmetics and pharmaceuticals, clothes and footwear, and especially car fuel – which experienced a drop of nearly 12 percent.
The seasonally adjusted figure still showed a fall of 6.4 percent. The volume of retail trade represents turnover at constant prices.
The fall came just as Greece was showing signs of picking up after a long recession; consumer spending was up 1.1 percent in the second quarter, helping the economy to grow by 0.9 percent.
But political uncertainty amid fractious talks with the country's lenders has hit consumer confidence.
This summer capital controls and a three-week bank shutdown took a heavy toll on consumption in July.