Complex conflict Russian air strikes in Syria raises stakes
Comments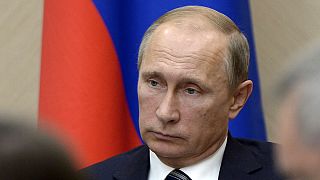 Syrian state Television made the announcement that Russia had commenced air strikes in the country.
Russian legislators grant Putin approval to deploy air force to Syria upon Assad's request http://t.co/2ZANYvP0DOpic.twitter.com/LPMRJk5CG1

— AJE News (@AJENews) September 30, 2015
President Bashar al-Assad confirmed he had requested military assistance from Russia.
A US military observer claimed Russia had bombed Syrian rebel positions around Homs and Hama.
Russian President Vladimir Putin laid out Russian objectives:"First of all we will support Syrian army only in its legitimate fight, specifically against terrorist groups. Secondly the support will be from the air without participation of ground troops. And thirdly – such support will be limited in time."
The United States added that it was seeking urgent military to military talks with Russia.
Just now in #UNSC, @JohnKerry: "We must not & will not be confused in our fight against ISIL with support for Assad" http://t.co/y2D2aVV4Sp

— US Mission to the UN (@USUN) September 30, 2015
Speaking at the UN, US Secretary of State John Kerry made the US position clear: "We must not and will not be confused in our fight against ISIL with support for Assad. Moreover we have also made clear that we would have grave concerns should Russia strike areas where ISIL and al-Qaeda affiliated targets are not operating."
More Syrians are fleeing from Assad's barrel bombs than from IS http://t.co/NxKwQVi8EJpic.twitter.com/Sassaa0meg

— The Economist (@TheEconomist) September 28, 2015
The US and its allies have demanded that Assad leave office, while Russia supports its ally remaining in power.