Poland: thousands turn out for anti-immigration protests
Comments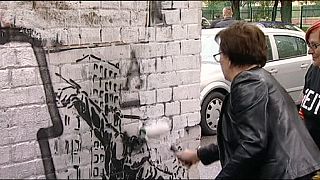 The political far-right has organised a number of anti-immigration protests across Poland.
They say thousands of people took part in the rallies in several major cities including the capital, Warsaw.
The protests were organised in response to a decision by Prime Minister Ewa Kopacz for Poland to join other EU countries in providing financial assistance for refugees.
Poland will accept 7,000 between 2016 and 2017.
In response, the Prime Minister joined campaigners busy painting over racist graffiti daubed on walls in Warsaw.
The campaign aimed at stamping out the passive tolerance of hate speech in public spaces.
Volunteers paint over racist, homophobic and anti-Semitic graffiti on walls and buildings.