Syrian government forces use Russian jets against ISIL - monitor
Comments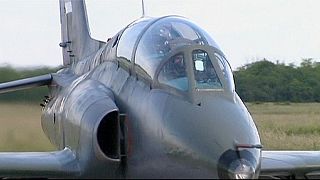 Syrian government forces have used "recently" arrived Russian warplanes to bombard ISIL militants in northern Syria, according to a group monitoring the four-year conflict.
The UK-based Syrian Observatory for Human Rights added that the Russian jets were being flown by Syrian pilots.
Moscow's increased support for Syrian President Bashar al-Assad has caused alarm in many Western countries.
"This shows that Russia has changed its behaviour when compared to before but it won't get involved directly," said political analyst, Vyacheslav Matuzov. He added that some within "military circles are itching for a fight but what we don't need is a second Afghanistan."
Meanwhile, US President Barack Obama will meet with his Russian counterpart on Monday following President Vladimir Putin's address to the United Nations.
"President Obama will make it clear once again that Russia doubling down on their support for the Assad regime is a losing bet. The likely consequence of them doing so is only to deepen and expand the ongoing crisis in that country that doesn't serve the interests of the Russian people or the American people," explained White House Press Secretary, Josh Earnest.
The Kremlin claims the main focus of the meeting next week will be centred on the Syrian conflict.
However, this differs greatly from the focus Washington wants for the agenda – the ongoing crisis in eastern Ukraine.