Russia: controversial trial of Ukrainian pilot Nadiya Savchenko opens
Comments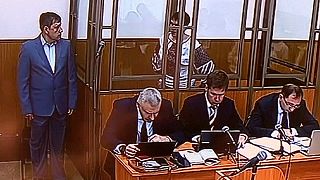 The trial of Ukrainian military pilot Nadiya Savchenko has opened in Russia.
She's accused of murdering two Russian journalists in eastern Ukraine last year and of crossing into Russia illegally.
If found guilty, she could face 25 years in prison.
The trial has provoked international criticism, as well as claims the charges have been fabricated for political reasons.