Catalonia split from Spain 'inevitable' without referendum, says Mas
Comments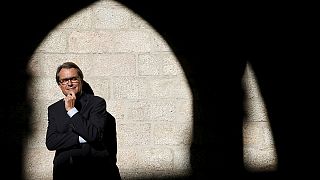 Spain's northeastern Catalonia region holds local elections on Sunday (September 27).
Many national parties see it as a proxy vote on breaking away from Spain. It will show them the strength of support for secession.
Regional president Artur Mas says a unilateral split from Spain is certain unless Madrid agrees to call a binding referendum on independence.
"If this attitude changes in Madrid we will negotiate with them, we will talk with them and if the question is, 'Will you then stop the political process in Catalonia?' then the answer is, 'no,' until we have the certainty that we have a specific date on a binding date on a referendum. But I am very sceptical about this possibility."
The region celebrated its national day La Diada two weeks ago.
Spain's Prime Minister Mariano Rajoy fiercely opposes Catalan independence, which he has described as "nonsense."
Polls predict that pro-independence parties will win a majority of seats in the regional parliament in Sunday's election but fall short of a majority.