Big aftershock hits Chile without claiming any more victims
Comments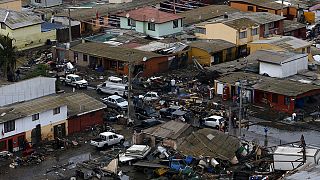 The shattered central Chilean coast, already badly damaged following last week's magnitude 8.3 earthquake, has been hit by a strong 6.5 aftershock. Its epicentre was in almost exactly the same place as last Wednesday's tremor.
People trying to clean up the damage from the quake and subsequent tsunami in the port of Coquimbo briefly feared the worst, but there were no casualties and no damage.
"We know that nothing can make up for what you suffered during this natural disaster, but we want the people to know that the government will not leave them alone and we are going to provide them with the necessary support so that they can go back to their normal lives," said President Michelle Bachelet.
Things could have been much worse were it not for Chile's stringent building regulations, needed for one of the world's most seismically-active countries.
Now one of the big problems is disease prevention, so queues are forming outside pop-up clinics dispensing vaccinations.