Greeks decide whether to give leftists another chance
Comments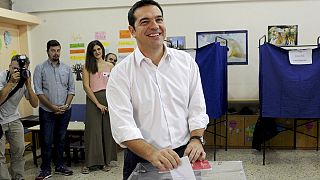 Greeks have begun voting in the fifth general election in six years.
Alexis Tsipras, who's seeking re-election a month after resigning as prime minister, was out early to cast his ballot.
The left-wing Syriza leader has the edge according to the latest polls but no single party is expected to garner enough support to govern alone.
The leader of the conservative New Democracy party, Vangelis Meimarakis, has criticised his rival as incompetent but stated his commitment to Greece's 86 billion euro bailout
The outcome of this election is seen as crucial beyond financially-troubled Greece – a country that was almost ejected from the euro zone earlier this year.