Burkina Faso: Presidential guard detains interim leaders
Comments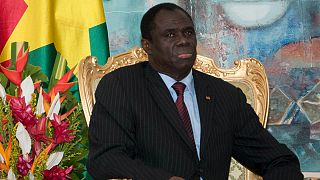 Burkina Faso's interim leaders have been detained by the powerful presidential guard in what looks like a coup d'etat.
President Michel Kafando, his prime minister and other ministers were seized at a cabinet meeting on Wednesday, two days after a government commission recommended the elite presidential force be dismantled.
The guard was a key pillar of long-time leader Blaise Compaore's rule before he was toppled by demonstrators last October. He had tried to change the constitution to seek a new term after 27 years in power.
A presidential election is due next month. Political allies of Blaise Compaore have been barred from standing.