Italy's top museums are put under new management
Comments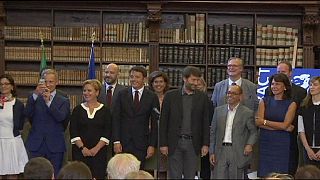 Italy's top 20 museums have been put under new management with seven foreigners, including a Briton, appointed to lead some of the country's most prestigious institutions.
The directors met with Italy's prime minister on Tuesday revealing a shake up designed to move the emphasis from preservation to investment and modernisation.
They were chosen after Rome organised, for the first time, an international recruitment drive to find a dynamic group of curators with experience of more efficient museum systems.
Of the 13 Italians appointed in the new line-up, four are returning home after gaining experience abroad.
Italy's museums and art galleries have long been hampered by old-fashioned websites, some of them only in Italian, unannounced closures, a lack of funds, too much bureaucracy and unionised labour.
The new directors will be given greater control of museum budgets, in a move that wrests power away from the ministry of culture.