Nato expresses 'concern' over Russia's role in Syria
Comments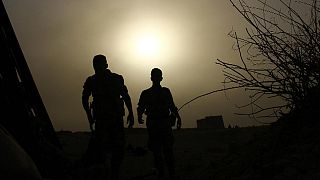 As Russian cargo planes touch down in Syria, Nato has expressed concern over Moscow's role in the country.
According to Russian authorities the two planes which arrived in Latakia on Saturday were carrying 80 tons of humanitarian aid.
Although reports are growing that Russia is stepping up its support of the Syrian regime.
"We don't truly understand yet what it is that Russia is going to do in Syria," Philip Breedlove, NATO's Supreme Allied Commander for Europe told a press conference. "We have heard everything from humanitarian operations to combat operations. It remains to be seen what this will be in the end. We do watch it with concern and what we are most concerned about is any operations that will continue to support the Assad regime."
Russia has been a staunch ally of President Bashar al-Assad since the conflict began in Syria more than four years ago.
The Kremlin dismissed reports that it has been building up its military presence in the country, though says it has been sending military equipment to the government in order to fight Islamic State militants.