Northern Ireland: First Minister resigns
Comments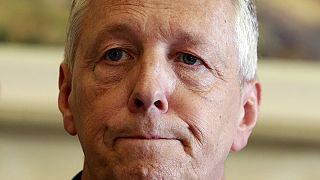 Northern Ireland's First Minister has resigned, in what some are saying is the biggest political crisis in the province for ten years.
Peter Robinson stepped aside, along with other senior DUP figures, after Sinn Fein and the two other main parties voted against adjourning the Assembly on Thursday afternoon.
The crisis was sparked by the arrest of Sinn Fein Chairman Bobby Storey on Wednesday in connection with the recent murder of an ex-IRA member. He is still being questioned.
The British government could be asked to suspend the power-sharing administration. Mr Robinson says the latest crisis has "pushed devolution to the brink."