Trip turns into stumble as European markets slump again
Comments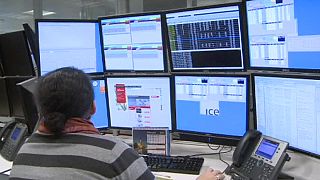 Traders breathed a sigh of relief as business ended in Europe on Tuesday nursing losses all round as the market stumbled by nearly two and three quarter percent overall, with London losing over three.
The red ink continued to flow on opening in Wall Street and looked likely to be in similar waters by the close of trading.
In London 99 of the FTSE 100 top shares fell, led by mining companies on the back of the poor Chinese manufacturing figures., the worst for three years.
In America the telling blow was landed by a more than two-year low in factory activity, which compounded the early losses. Another worry is that market volatility is now back to 2008 levels.
Oil returned to the doldrums by dropping well over seven percent.