Syria's warring parties agree local truce
Comments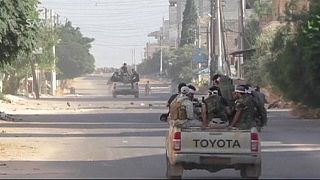 A two-day ceasefire beginning Thursday 6am local time was agreed last night between warring sides in three Syrian towns.
A similar truce earlier this month brokered by Iran and Turkey collapsed after a brief extension.
Rebel held Zabadani has been under siege by Syrian and Hezbollah forces for months.
Its close proximity to the capital Damascus means it is of crucial importance to President
Bashar al-Assad. The other two towns are in Idlib province in the north west,
The agreement two weeks ago was meant to allow for a relatively peaceful transfer of populations and to agree a longer term local truce. But mistrust and failure to meet a rebel demand for the release of 40,000 prisoners "on a national level" brought that truce to an end.