Russia blocks Wikipedia over banned charas cannabis information
Comments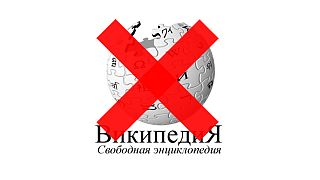 Update: The Russian authorities say that Wikipedia has edited the page and therefore restrictions on the site will be lifted
A Russian government agency has ordered Internet providers block access to a page on the Russian-language version of Wikipedia for containing banned information on a type of cannabis.
The move could lead to the Russian-language version of Wikipedia becoming totally inaccessible, the organisation that supports the website warned, since Wikipedia uses a protected protocol which means providers cannot block separate pages on the same site.
Russia Blocks Wikipedia Because It Has Articles About Marijuana http://t.co/ClZPQBcum7pic.twitter.com/PCUMCX7Rks

— neuropuff (@neuropuff) August 24, 2015
Since President Vladimir Putin returned to the Kremlin in 2012, Russia has passed legislation banning sites that contain child pornography, drug-related or militant material, or which advocate suicide.
Critics say the legislation restricts Internet freedoms and can lead to bans on more general content, but the government says it is aimed mainly at protecting children from indecent content.
Wikimedia RU, the organisation that supports the local version of Wikipedia, earlier decided against removing the article on charas, a cannabis resin, following a warning from the communications watchdog, Roskomnadzor.
But the article was edited and moved to a different web address, non-state news agency RBC reported on its website.
"Actions taken by the administrators of the Russian segment of the Internet encyclopaedia to move the article in question to a new URL did not restrict access to the information declared illegal by courts", Roskomnadzor, the government agency, said in a statement on its website.
"Roskomnadzor has ordered that service providers block the page index on the Russian-language Wikipedia site that contains banned information about a narcotic substance."
Wikipedia's Russian-language site was still available to Russian users as of 1800 GMT on Monday (August 24).
The site's developers posted a black banner at the top of the webpage on Monday evening saying the website could be blocked "in the near future."