ISIL 'plans to send AIDS militants on suicide missions'
Comments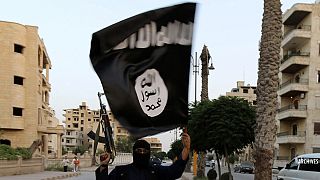 The terror group ISIL is planning to send its militants who have contracted HIV on suicide missions, reports ARA News.
The Kurdish-Syrian news agency, quoting local medical sources, claims at least 16 ISIL fighters were diagnosed with AIDS in the city of al-Mayadeen city in Syria's eastern province of Deir ez-Zor.
Militants including foreigners are now being kept in quarantine in a local hospital after being infected with the HIV virus from two Moroccan women.
Panic in
ISIL
The independent press agency, mainly staffed by a group of journalists and media activists reporting from within Syria and abroad, stated that ISIL's leadership is planning to deploy these militants as suicide bombers.
Several months ago, an Indonesian militant who passed HIV to his Yazidi sex slave was executed by the terror group in Syria's Hasakah province.
It was reported that the infected militant had donated blood at an IS-held hospital in the region before being diagnosed with AIDS.
Furthermore his Yazidi sex slave was later sold to other members of ISIL.
The news agency says ISIL is worried about AIDS spreading among its militants, who, as a result, are going to hospitals for blood tests.
Thousands of Yazidi women still under captivity
It is estimated that thousands of Yazidis are still in ISIL captivity in Iraq and Syria. Many Yezidi women who were raped several times have then been taken as wives or sex slaves by ISIL fighters, while the ones who managed to escape afterwards are haunted by those nightmare days.