Donald Trump rallies in Alabama, widens lead over rivals
Comments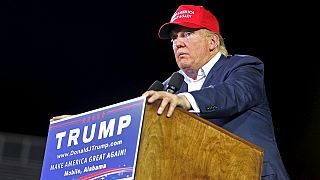 US Republican Presidential hopeful Donald Trump stepped his campaign up a gear with his biggest rally yet – in the southern state of Alabama.
In a provocative speech, he lambasted his rivals, on both sides of the political divide and spoke out, once again, on immigration.
"The illegal immigration that is going on, we are going to stop it. We are going to build a wall," Trump told a cheering crowd of thousands.
The real estate mogul has been dominating headlines and topping polls in the crowded race for the Republican nomination.
Over the past week, Trump has further widened his lead over his 16 rivals, a Reuters/Ipsos poll showed on Friday.