What you need to know about Left Handers' Day
Comments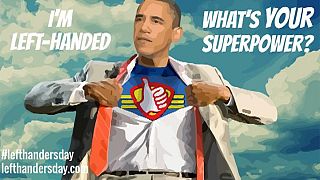 Left handers are today (August 13) toasting their uniqueness and promoting awareness of the difficulties they face.
About 13 percent of the world's population are left-handed, according to lefthandersday.com, and it is thought to be genetic.
The website claims researchers have recently found a gene which, they believe, makes it possible to have a left-handed child.
It also says the brain is cross-wired so that the left hemisphere controls the right-handed sided of the body and vice versa. And hand dominance is connected with brain dominance on the opposite side, hence it is why they say that only left handers are in their right minds.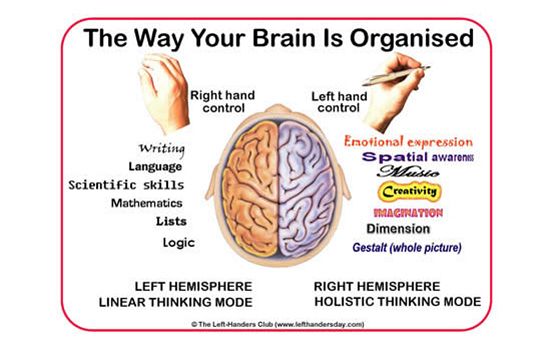 Accordingly, the left hemisphere (right hand control) is in charge of speech, language, writing, logic, mathematics, science. This is the linear thinking mode.
While the right counterpart controls music, art, creativity, perception, emotions and genius. This is the holistic thinking mode.
Happy #lefthandersday to BarackObama</a> It is good to know a lefty is in charge. <a href="http://t.co/qh8JsmFkr9">pic.twitter.com/qh8JsmFkr9</a></p>&mdash; LeftHandersClub (LeftHandersClub) August 13, 2015
happy #lefthandersdaypic.twitter.com/SqPpsM7hsJ

— Julia Sabo (@SaboJulia) August 13, 2015
Can't argue with that, right? #lefthandersday August 13th pic.twitter.com/PKV4BslHMr

— LeftHandersClub (@LeftHandersClub) August 12, 2015
This brain dominance makes left-handers more likely than right handers to be creative and visual thinkers. This, it claims, is supported by higher percentages of left-handers than normal in certain jobs and professions – music and the arts, media in general.
FACTS
Three out of the last four US presidents – Barack Obama, Bill Clinton and George Bush – were left-handed. So were Albert Einstein, Marie Curie and Bill Gates.
Famous lefties in sport include Rafa Nadal, John McEnroe, Martina Navratilova, Johan Cruyff, Diego Maradona and Sir Bobby Charlton.
Bart Simpson, the lead character from the Simpsons cartoon series, can often be seen writing on the blackboard in his class with his left hand.
TECHNOLOGY
Whereas in the past when lefties could complain of items such as can openers, computer mice and watches, modern technology, such as smartphones and tablets, have been praised for their ambidextrous abilities. The iphone and ipad, for example, have home buttons in the centre, which make for easier use for both left and right handers. Then there is the fact that users touch the screen to operate.
And with the new Apple Watch the software developers has made it possible for wearers to flip the watch. This makes the screen turn 180 degrees and leaves the left hander with a fully usable device.