IAAF suspends 28 athletes for 'adverse findings' in retests
Comments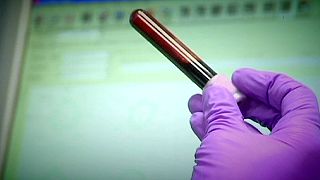 The athletic's doping saga took another twist on Tuesday after the sport's governing body, the IAAF, provisionally suspended 28 athletes who competed at the 2005 and 2007 World Championships.
Earlier this month World Athletics rubbished allegations of widespread doping after leaked data reportedly showed 'suspicious' results for 800 athletes at major events between 2001 and 2012.
The IAAF was quick to back the integrity and competence of its anti-doping programme but after recently retesting samples from the two world champs in Helsinki and Osaka, it confirmed 28 athletes had returned "adverse findings".
The suspended athletes have not been named for legal reasons although the IAAF says most have already retired and none are competing in World championships that start later this month in Beijing.