Castro photo exhibition opens in Cuban capital
Comments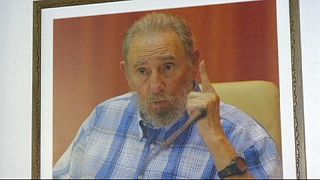 A photography exhibition has opened in Havana in honour of former Cuban revolutionary leader Fidel Castro.
On display are intimate portraits of the bearded, cigar-smoking guerrilla, who led the rebel campaign to oust the US-backed dictator Batista in 1959.
The event caused a decades-long rift in US-Cuban relations that has only recently started to heal.