Air Baltic crew detained in Norway on allegations of 'alcohol abuse'
Comments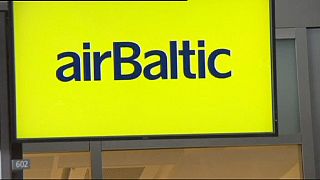 Two pilots along with two Air Baltic crew members have been arrested on suspicion of 'alcohol abuse'.
The Latvian crew were taken off their flight at Oslo airport bound for Greece after an anonymous tip off.
All registered a blood alcohol level higher than the legal limit of 0.2 percent.
The company eventually sent a new crew and the flight took off more than four hours later than scheduled.
In a statement Air Baltic said, "Safety is our top priority and airBaltic is in process of careful investigation of this situation." It added that all four crew were suspended until the investigation is complete.
airBaltic on the flight #BT7843, official statement: http://t.co/Hdw6xVeBN2

— airBaltic (@airBaltic) August 8, 2015
If found guilty the four Air Baltic crew members could receive up to two years in jail.