Mali: 12 dead in hotel siege, four hostages rescued
Comments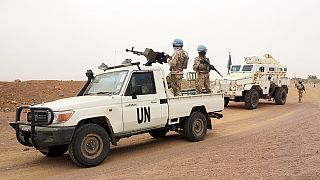 Malian forces have stormed a hotel and freed four hostages, held by suspected Islamist militants during a 24 hour siege in which 12 people died.
Three other hostages were among the dead – a South African, a Russian and Ukrainian, according to the military.
Five soldiers and four gunmen were also killed.
The attackers seized the Byblos Hotel, used by UN staff in the town of Sevare, around six-hundred kilometres northeast of the capital Bamako early on Friday.
The four rescued hostages are said to be UN contractors.
Seven suspects have reportedly been arrested.
The attack is the latest in a what appears to be a growing campaign against Malian troops and UN workers by a remnant of an al-Qaeda linked insurgency.