Terrorists attack UN hotel in central Mali
Comments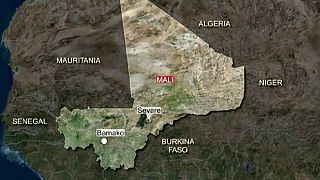 At least seven people are now believed dead following a terrorist attack on a hotel in central Mali frequented by UN workers. Three Russian pilots have reportedly been kidnapped.
The hotel is in Sévaré near the city of Mopti. It is unknown how many attackers have entered the building, which Malian security forces are currently attempting to recapture.
It is thought Ukrainian, South African and French nationals are inside. A column of smoke was reported to be rising from the hotel, along with sporadic gunfire.