Congressional battle awaits over Iran deal
Comments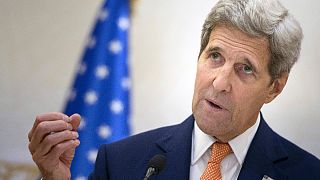 A historic deal clinched after months of negotiations.
World powers finalsed a nuclear agreement with Iran on July 14th.
But the months of diplomatic haggling could pale into insignificance compared to what comes next.
Both houses of Congress are controlled by the Republican Party.
They are vowing to vote it down; US President Barack Obama says he will use his veto if that happens.
US Secretary of State John Kerry warned last month that scuppering the deal in Washington will not stop European capitals from boosting their ties with Iran.
"If we walk away, we walk away alone. Our partners are not going to be with us. Instead they will walk away from the tough multilateral sanctions that brought Iran to the negotiating table in the first place. And we will have the best chance that we have to solve this problem through peaceful means," Kerry said during a testimony.
But the man who leads the House of Representatives's Foreign Affairs Committee has introduced a bill to stop this deal.
"If this agreement goes through, Iran gets a cash bonanza, a boost to its international standing, and a lighted path toward nuclear weapon," said Ed Royce, a Republican
Lawmakers on the right say the rapprochement with Iran is a slap in the face to America's traditional ally in the Middle East: Israel
But the Israeli government says it will continue to lobby Congress in hope of blocking the agreement.