IAAF boss Diack defends organization amid doping allegations
Comments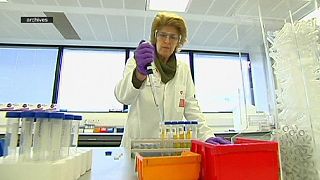 President of world athletics' governing body IAAF, Lamine Diack has defended his organization's anti-doping record amid recent allegations of widespread blood doping within the sport.
Diack, who will be stepping down later this month after 15 years at the helm, said any suggestion his organisation had been negligent was "laughable".
Speaking in the Malaysian capital Kuala Lumpur where the International Olympic committee is holding its 128th session, Diack said: "There are allegations made, no evidence. We want to look into them seriously because to say that in athletics between 2001 and 2012 we did not do a serious job with tests is laughable."
Leaked IAAF data from 5000 athletes reportedly show a third of all World and Olympic medal winners in endurance events recorded 'suspicious' tests.
But IOC president Tomas Bach warned: "At this time we have nothing more than allegations and we have to respect the presumption of innocence for the athletes."
Russia is one nation to come under particular scrutiny in the report which casts a doubt over more than 80% of it's World and Olympic medals.
Russian Athletics say the allegations – that come three weeks before the World Championships in Beijing – are 'unfounded'.