Trans-Pacific Partnership talks fail to deliver regional trade deal
Comments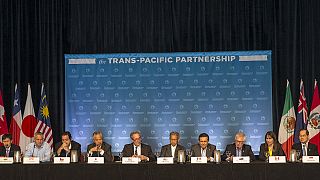 Twelve Pacific Rim nations have ended negotiations without agreeing on a regional trade deal.
Trade ministers negotiating the Trans-Pacific Partnership, which would stretch from Japan to Chile and cover 40 percent of the world economy, fell just short of a deal at talks on the Hawaiian island of Maui but were confident an agreement was within reach.
"The undergrowth has been cleared away in the course of this meeting in a manner that I would say is streets ahead of any of the other ministerial meetings that we have had," New Zealand Trade Minister Tim Groser said.
"You can see clearly that there are one or two really hard issues, and one of them is dairy."
Australian Trade Minister Andrew Robb said the problem lay with the "big four" economies of the United States, Canada, Japan and Mexico. "The sad thing is, 98 percent is concluded," he said.
Failure to seal the agreement is a setback for US President Barack Obama, given the trade pact's stance as the economic arm of the administration's pivot to Asia and an opportunity to balance out China's influence in the region.
The talks had been billed as the last chance to get a deal in time to pass the US Congress this year, before 2016 presidential elections muddy the waters.