Beijing and Almaty await 2022 Winter Olympic decision
Comments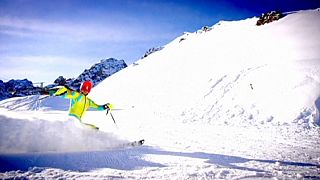 The International Olympic committee will decide the host city for the 2022 Winter Olympics on Friday in Kuala Lumpur.
The IOC members will choose between China's capital Beijing and the Kazakh city of Almaty.
If chosen Beijing will be the first city to host both Games after staging the 2008 Summer Olympics.
Beijing says it is the reliable bid but a lack of natural snow in the area has caused some concerns.
Although not with Lim Chee Wah – chairman of one of the propsed ski venues, who argued: "You know also worldwide, even in the Alps and in Whistler (Canada) they don't have snow too at the same time. So what we're blessed with is sufficient water reserve and also the snow making capability."
The Almaty bid meanwhile didn't miss the opportunity to highlight the fact they won't be using the fake white stuff if chosen boasting 'Real Snow' in their campaign.
With it's compact layout with venues (unlike Beijing where some venues are 150 kilometers away) and a traditional winter setting with tall mountains, Almaty has gone from underdog status to real contender.
The winner will be revealed on Friday.