US request extradition for disgraced former Fifa exec Leoz
Comments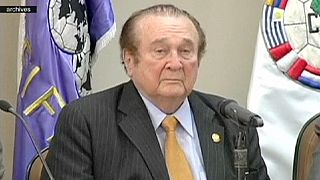 Nicolas Leoz has become the latest disgraced former fifa official on the US department's extradition hit list.
Paraguay has officially received an extradition request by the US authorities for the 86-year-old who they're looking to charge with racketeering, fraud and money-laundering as part of the Fifa corruption case.
The former president of South America's football confederation is currently under house arrest in his home city of Asuncion – Paraguay's capital.
He continues to deny any wrongdoing.