Uruguayan legend, Alcides Ghiggia, dies aged 88
Comments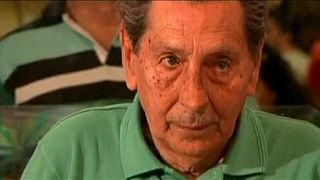 Alcides Ghiggia, who scored the winning goal for Uruguay in the final of the 1950 World Cup, has died aged 88.
The Uruguayan achieved legendary status for netting the winner at the Maracanã against Brazil, a result that has gone down in history as the country's greatest defeat.
In 2009, Ghiggia was honoured at the stadium and had his footprints placed alongside other greats like Pele, Eusébio and Franz Beckenbauer.
Ghiggia mainly played along the right wing and was known for his fast pace, quickly being able to outrun his opponents. He started his professional career with Peñarol and later played with Italian sides Roma and AC Milan. As a result of his Italian background, he was also a player in the Italian national team.